Appli is excellent at creating form-based apps. Since the very first version we shipped, you could create databases with just a few clicks and assemble forms linked to them with ease. We now move one step further, shipping an automated form builder that reduces the friction between needing a new form in your app and having it ready to use.
Open the form builder by selecting its button on the footer. It is the one that looks like a clipboard. The form builder comes with some of the most common forms needed to get you started.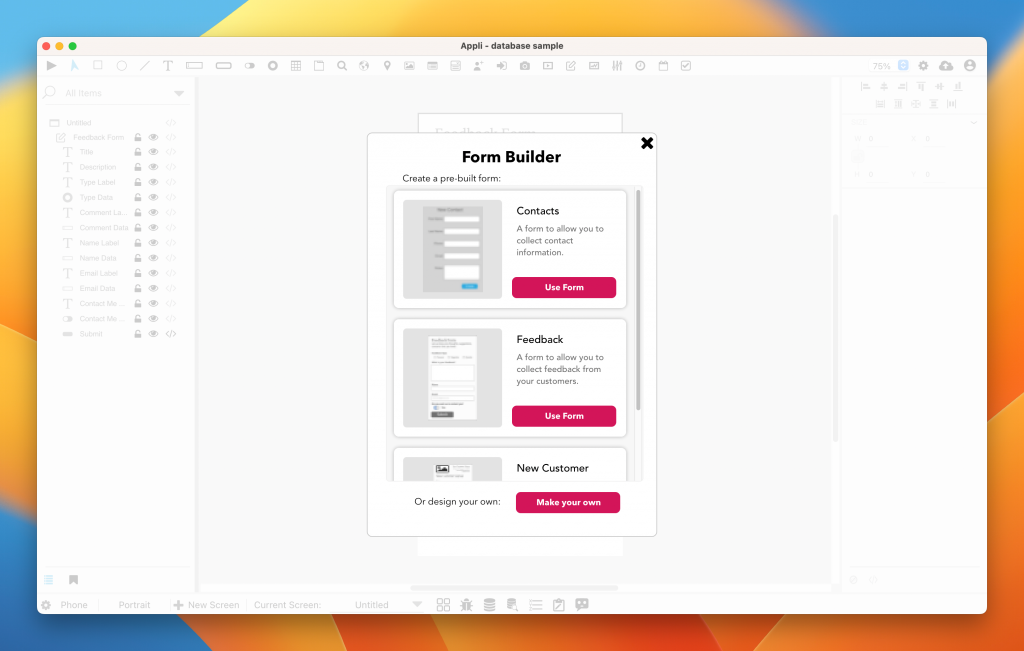 Selecting them will create the form on the current screen and also create the tables needed for it to work, all already linked and ready for use.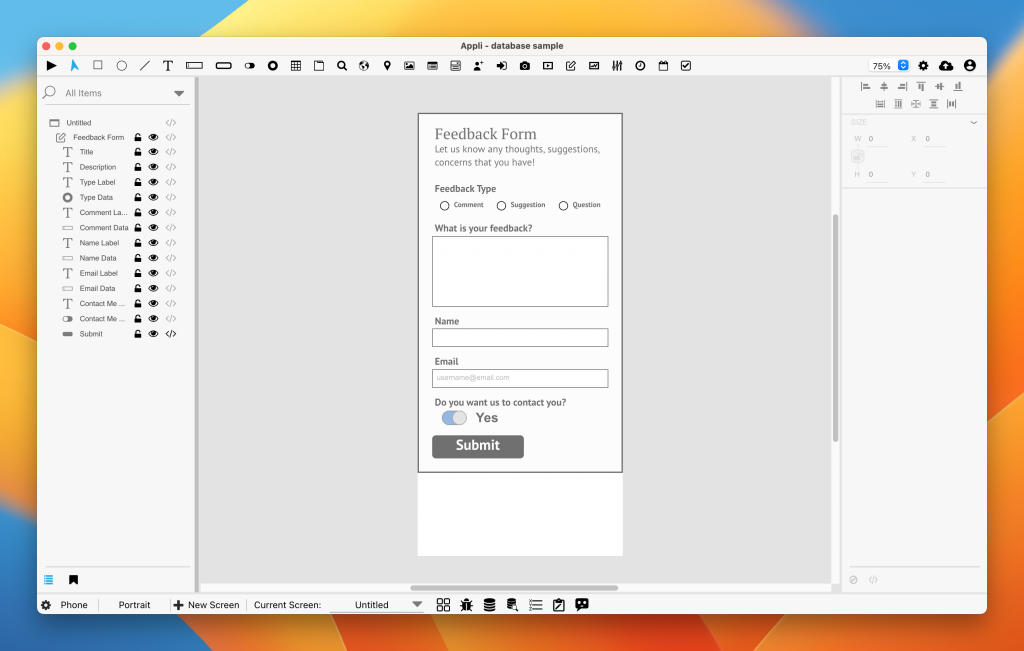 If the form you want is not in the list, you can click "make your own" to open the custom form designer. Just list the fields you need and the form builder will create the form for you. Fields can be text, radio, switch, sliders, dropdowns, and checkboxes.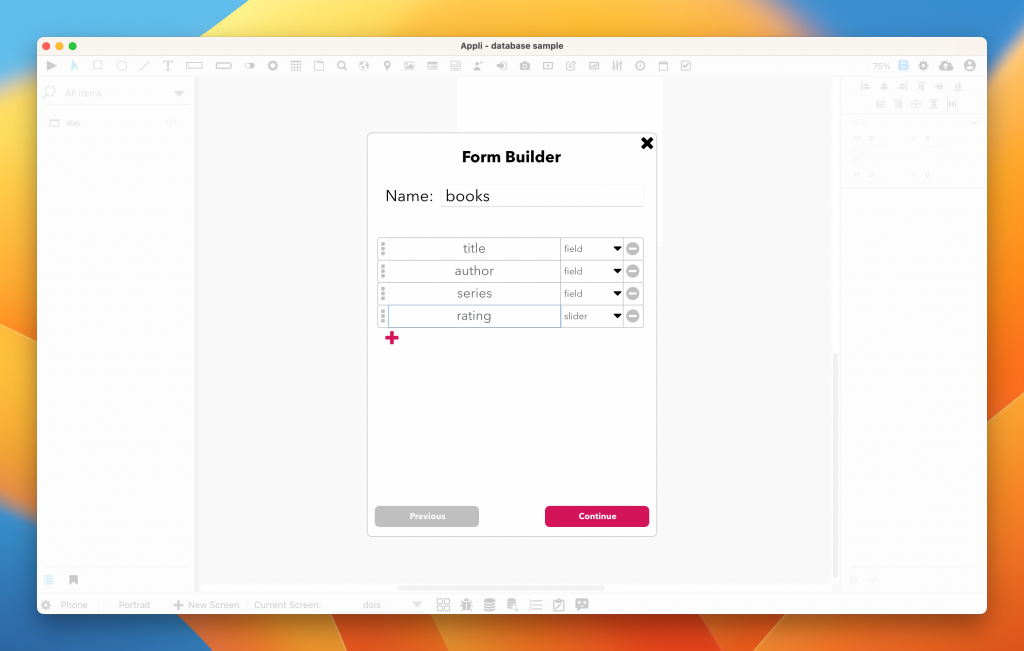 Next, either select an existing table or let the form builder create one for you.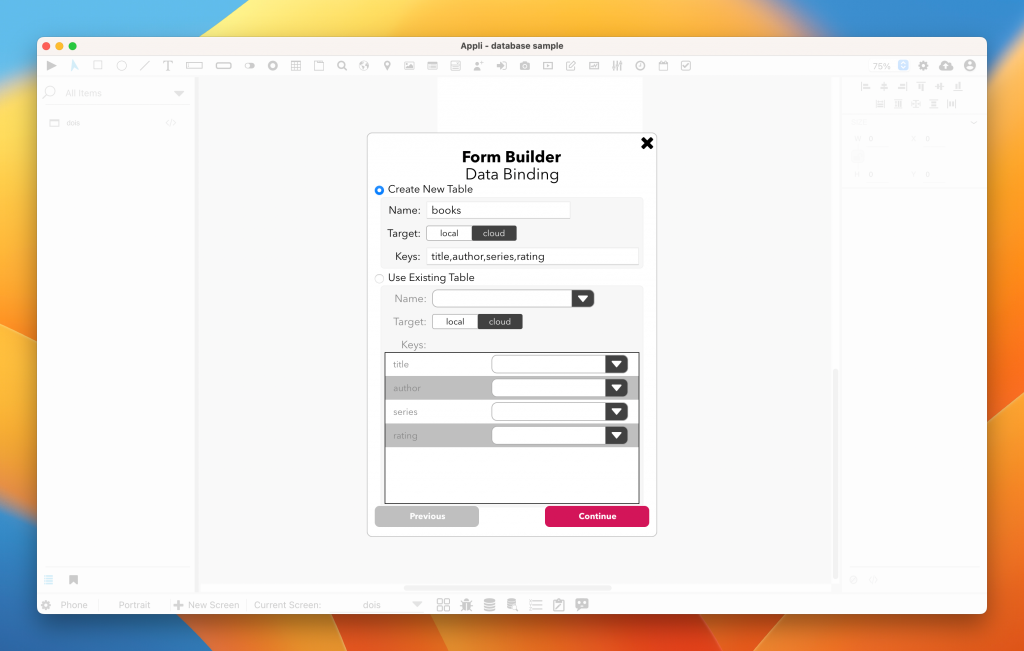 Customise the style of the fields to match your app.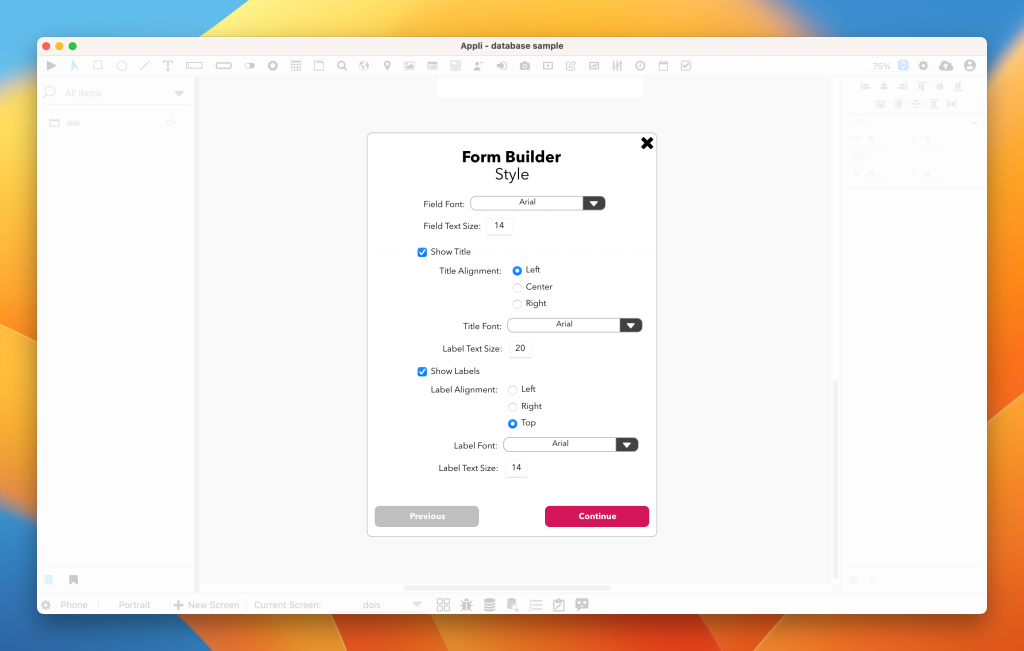 And there you have it, a complete form and database linked up in just a few minutes instead of hours.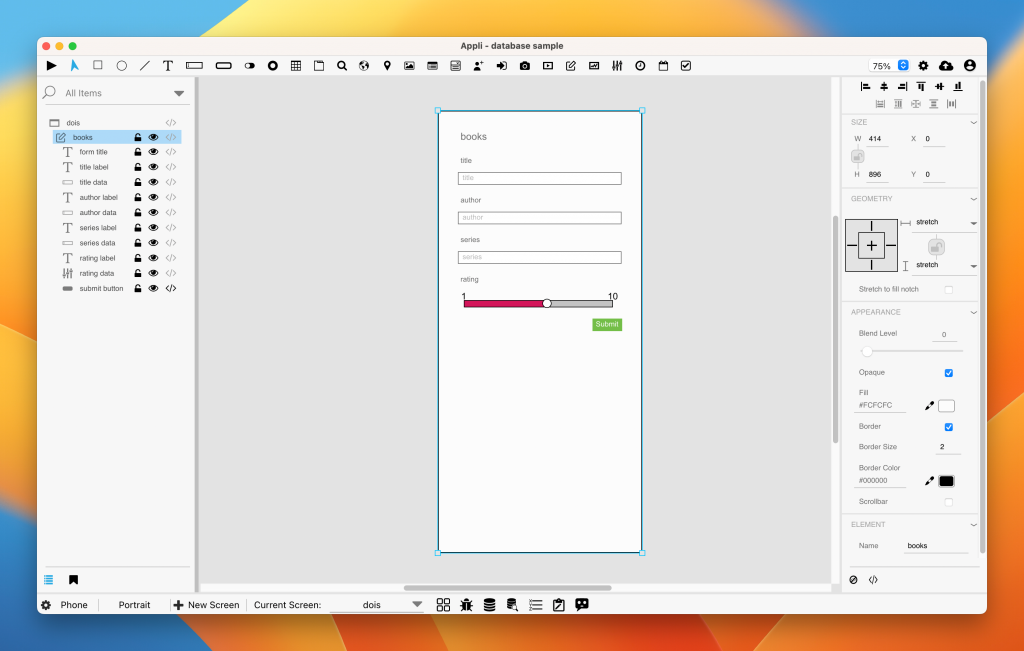 The form is made of standard elements so you can further work with them as if you had assembled it from scratch by dragging and dropping all the elements yourself and linking them to the respective database, lucky for you you didn't had to do any of that and can use the time you saved to think about your next app.
We can't wait to see how you are going to put this feature to good use. Tell us all about your forms in our forums.